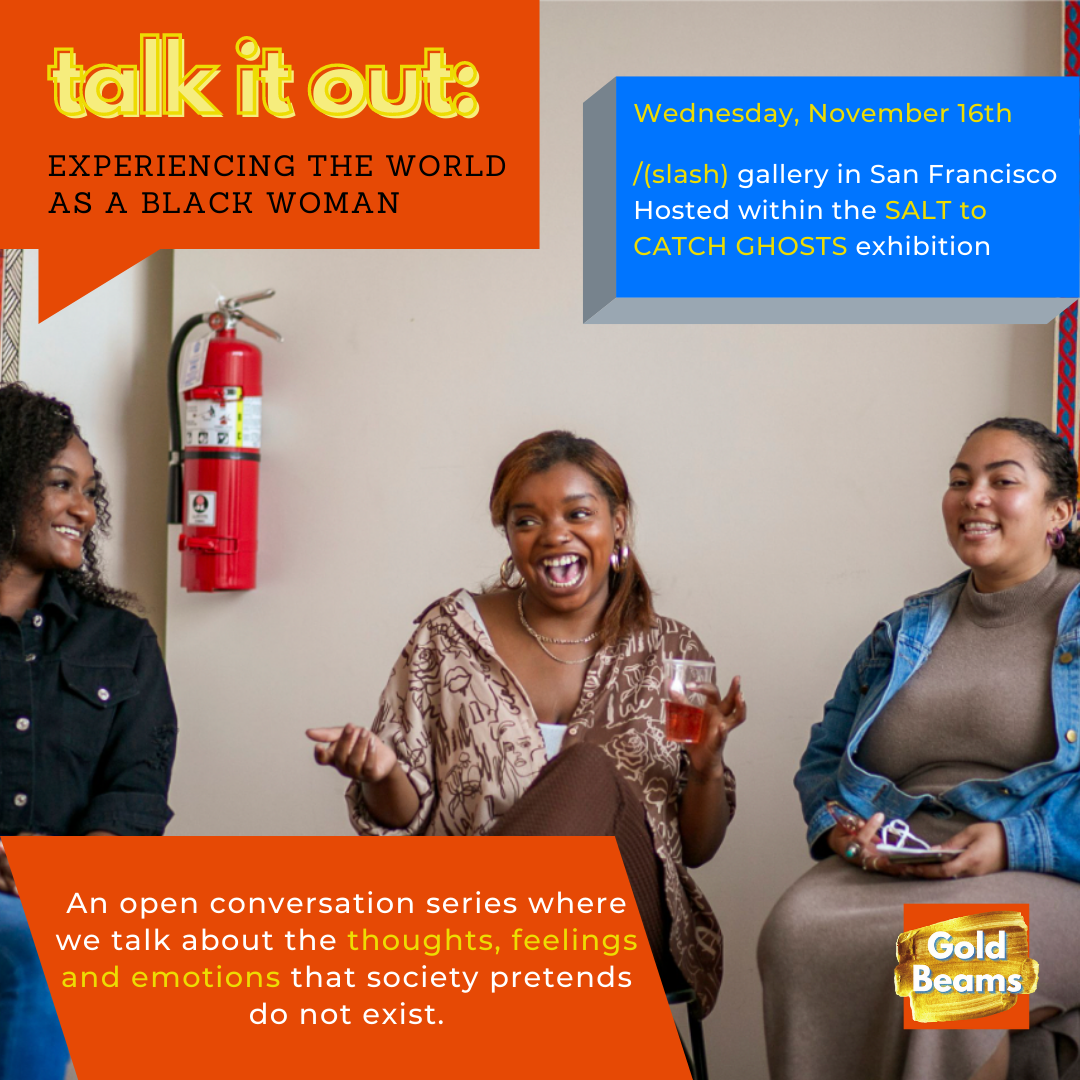 Talk it Out – Experiencing The World as a Black Woman
Wednesday, November 16, 2022 | 6–7:30pm
Location: /(slash) 1150 25th st, San Francisco, CA 94107
Please register here
Gold Beams invites you to join this month's Talk it Out event, hosted at /, sitting within the exhibition SALT to CATCH GHOSTS. The Gold Beams brand produces events, experiences, programming, and productions for Black creatives and the Black community at large. Talk it Out is an open conversation series where participants talk about the thoughts feelings and emotions that society pretends do not exist. During this Talk it Out, we'll be sharing stories, advice, struggles, and lessons learned when it comes to experiencing this world as a Black woman.
We'll Discuss:
Relationships


Societal Expectations


Gender Clichés


How the world responds to Black women


Black girl magic


And more
we're going to release what we've been thinking.
then we're going to dream up the world we want.
All ages are welcome. Please note that this is a ticketed in-person event and registration is required as capacity is limited. We will be asking attendees to wear a mask indoors.