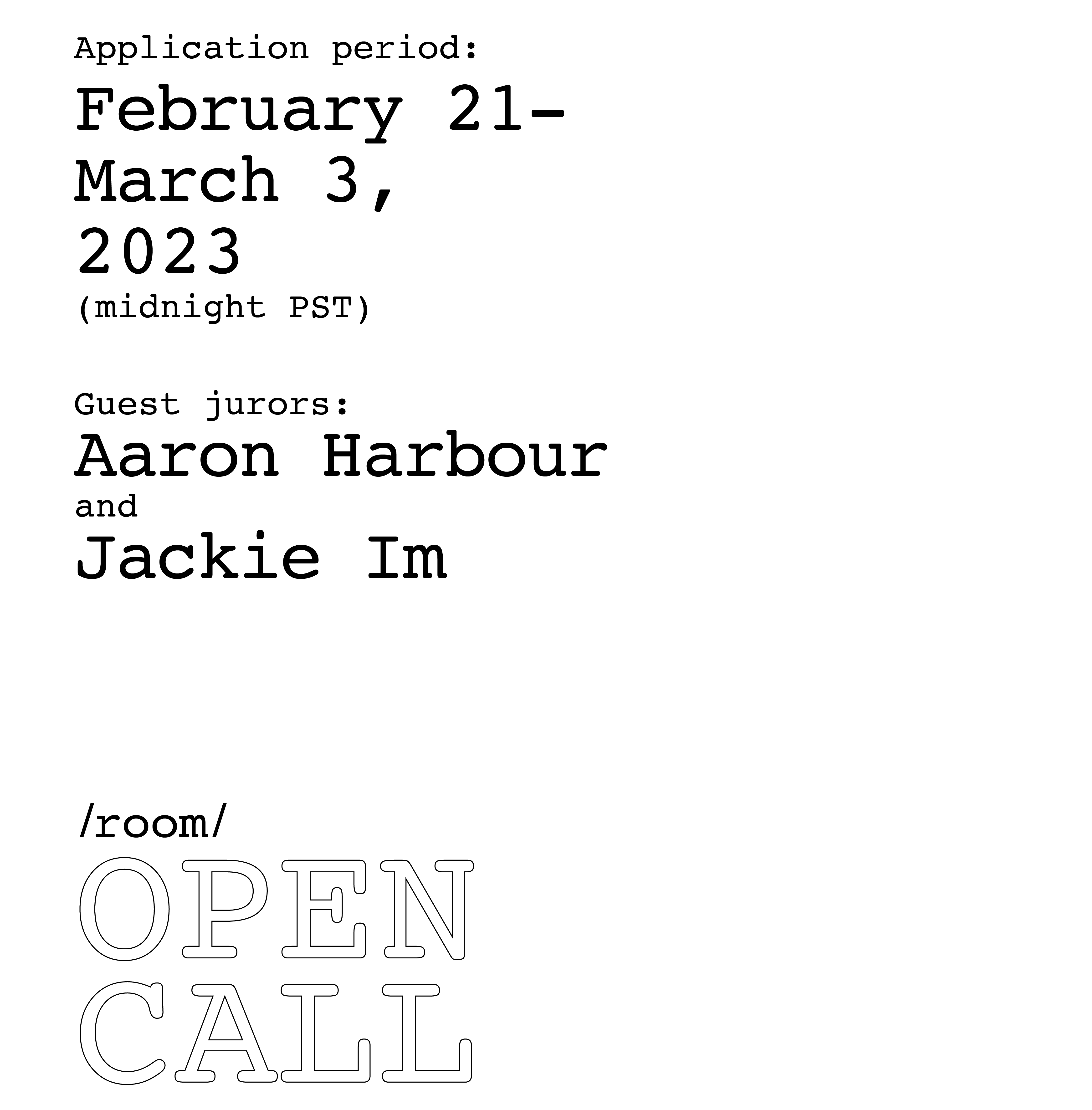 /room/ is seeking works in any medium by San Francisco Bay Area-based emerging artists for our upcoming exhibition programming. Each selected body of work will be shown in a three-month solo exhibition in /room/, the first of which will be on view from May 6 – August 19, 2023. Please note that the main gallery is not seeking artists via open call or other proposals at this time.
APPLICATION PERIOD: February 21 – March 3 (midnight PST).
The open call will be guest juried by Aaron Harbour and Jackie Im.
The selected artists will be paid a fee of $350. There is no application fee.
Visit here for full submission guidelines and to access the application form.
Applications will be evaluated based on the quality of the work and how the proposed works consider the parameters of the space. We are interested in works that are finished and ready to install. We encourage you to take a look at the floorplan and dimensions of /room/(included in the application form) and to visit the gallery to get a sense of the space. We will work with the selected artist to problem-solve as needed.
Please email maxine@slashart.org with any questions.