Takming Chuang and Amy Nathan in /room/
October 16, 2021 – January 22, 2022
A two-person sculpture show on our library bookshelves. Juried by Michelle Handelman and Maryam Yousif.
Takming Chuang
Born in New York City, Takming Chuang currently lives and works in the San Francisco Bay Area. He received his MFA in Art Practice from the University of California, Berkeley and a BA in Economics from the State University of New York, Binghamton. He lectures at Sonoma State University and UC Berkeley, serves on the programming committee of Right Window Gallery, and makes sculptures, photographs, prints, and installations at his studio in Oakland. His work centers around the nature of impermanence and the gamut of emotions that arise between accepting and rejecting change.
Amy Nathan
Amy Nathan's drawing, sculpture, and installation-based practice asks questions about how meaning can be expressed through visual languages. Her work is guided by ideas such as the gendered nature of politics and power, classical mythology and contemporary literature, and the body's visceral reaction to its environment. Nathan's work has been exhibited at CULT | Aimee Friberg Exhibitions, the Headlands Center for the Arts, AORA London, Traywick Contemporary, Facebook, and with the International Sculpture Center. Her work has appeared in Artforum, Art Maze Magazine, New American Paintings and Sculpture Magazine, and featured with Juxtapoz. She holds a MFA from Mills College and was a Graduate Fellow at Headlands Center for the Arts.
Takming Chuang
Around Halloween, 2019
clay, photograph, shopping bag
7 x 8 x 5 inches
3
Takming Chuang
Swatch (Slade), 2018
clay, photograph, bin liner
6 x 5 x 2 inches
4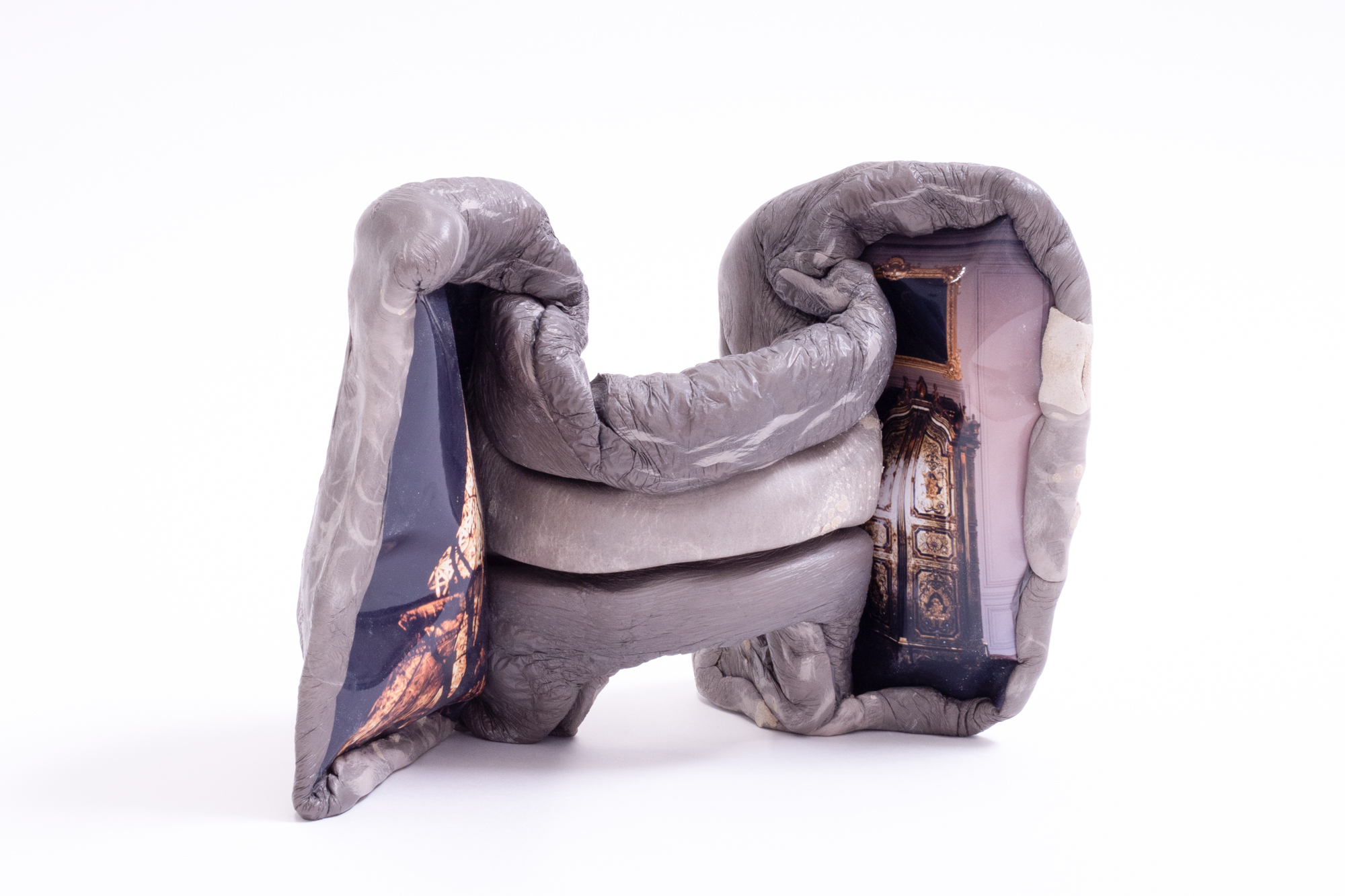 Takming Chuang
First Time in France, 2020
clay, garbage bag
7 x 8 1/2 x 5 inches
5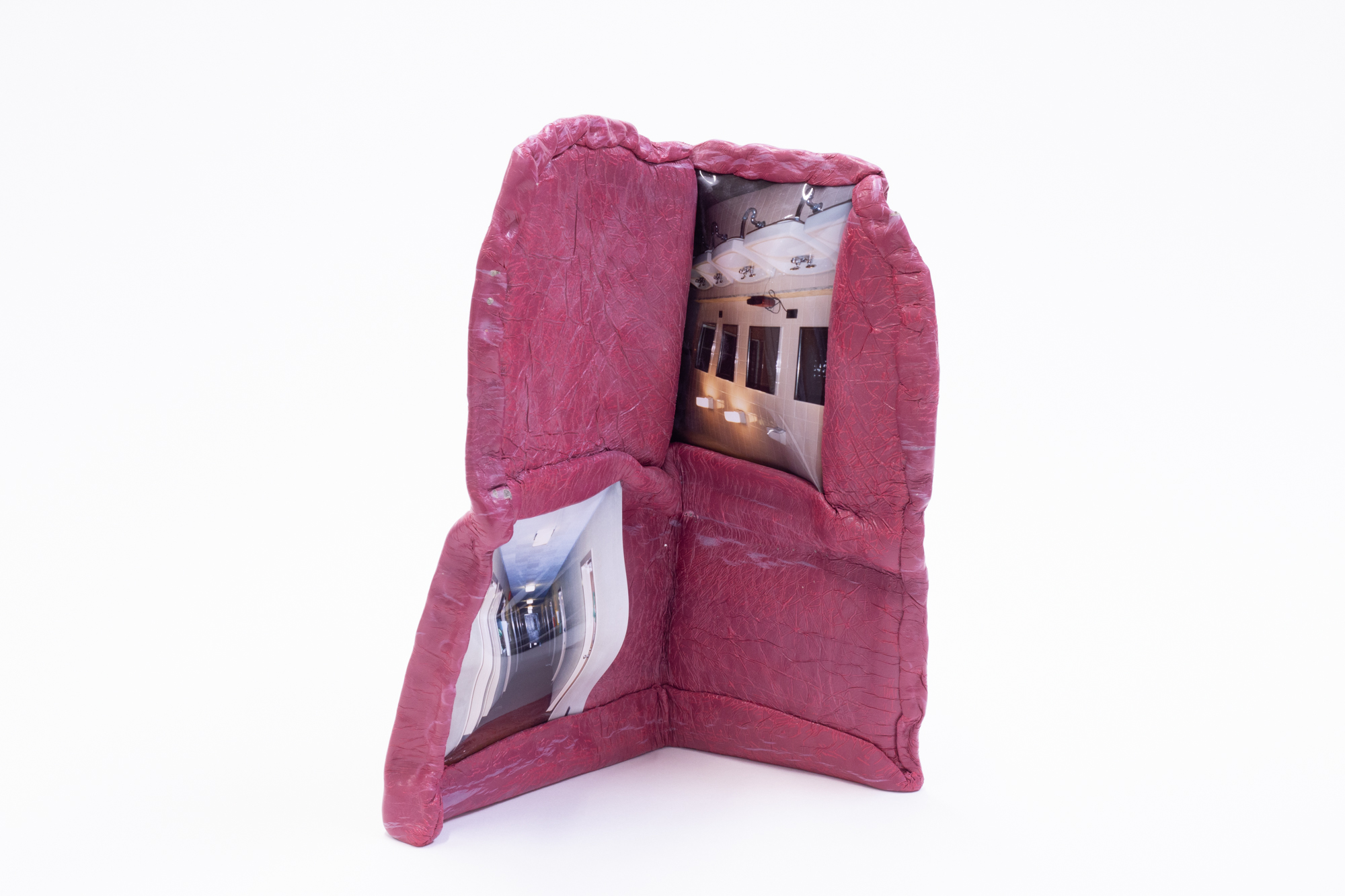 Takming Chuang
Whitney Hall, 2021
clay, garbage bag
12 x 10 x 6 inches
6
Takming Chuang
Brotherhood, 2021
clay, shopping bags
4 x 13 x 4 inches
7
Amy Nathan
Andromeda, 2020
hydrocal, fiberglass, copper, stone, rope, flashe
18 x 12 x 9 inches
8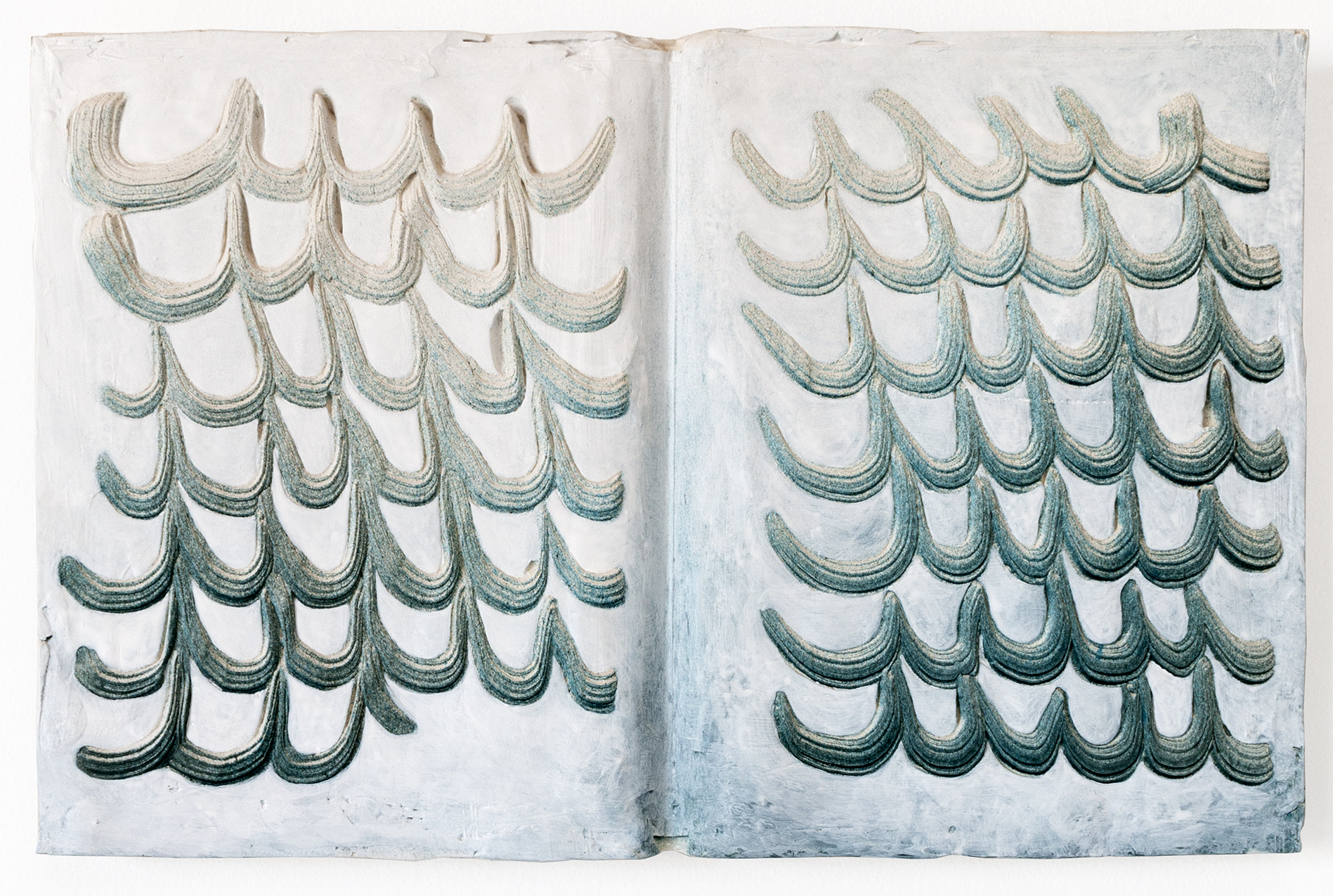 Amy Nathan
Book of Hours, 2020
hydrocal, fiberglass, ink, acrylic
11 x 17 1/2 x 1 1/2 inches
9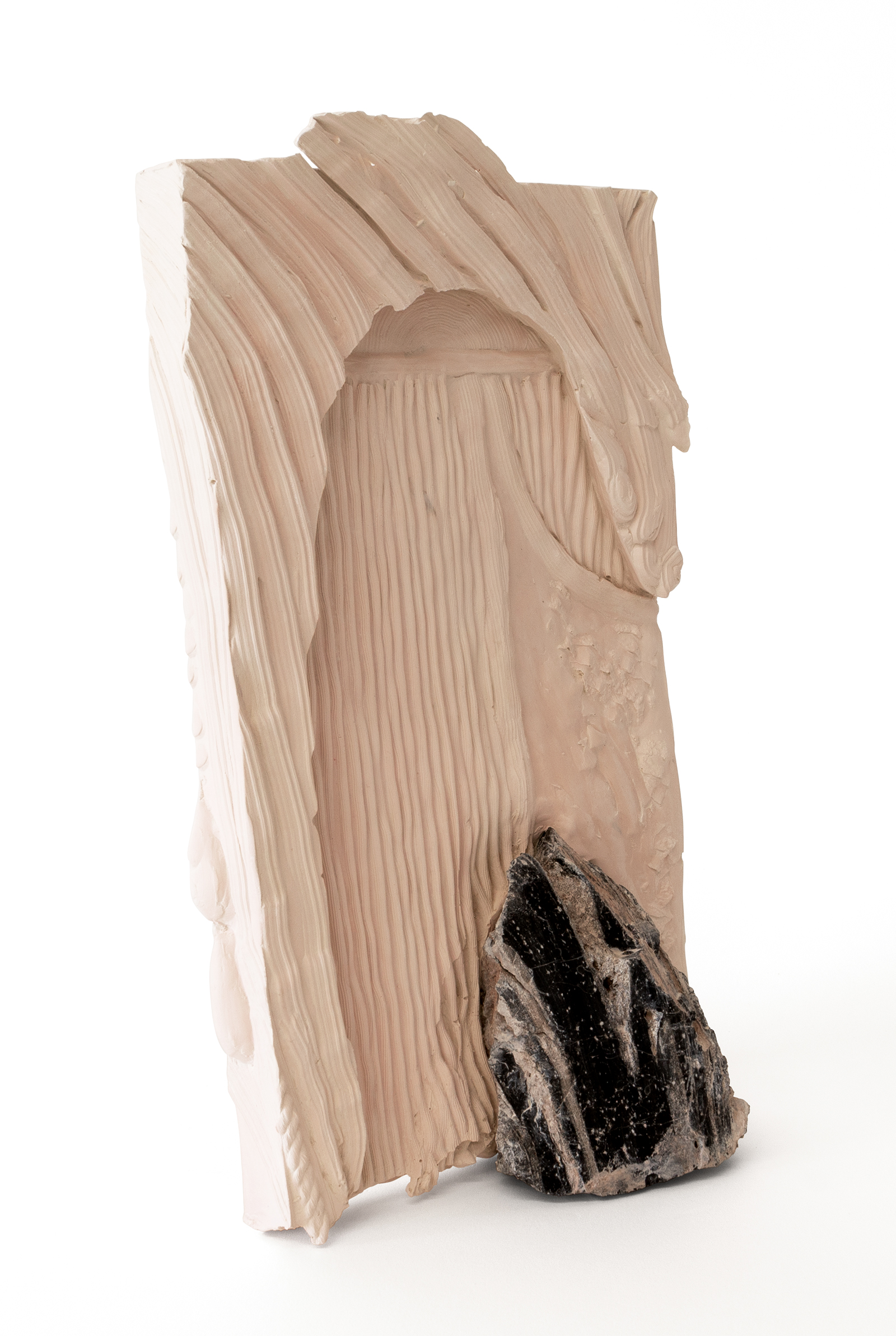 Amy Nathan
Hera Push, 2021
pigmented hydrocal and obsidian
16 x 9 x 5 1/2 inches
10
Amy Nathan
Mirror with Updo, 2021
pigmented resin and obsidian
6 x 8 x 5 inches
11
Takming Chuang
Mom and Dad, 2019
clay, shopping bag
3 1/2 x 10 1/2 x 7 inches
12
Takming Chuang
Luxury Collection, 2019
clay, bin liner
6 1/2 x 7 x 4 1/2 inches
13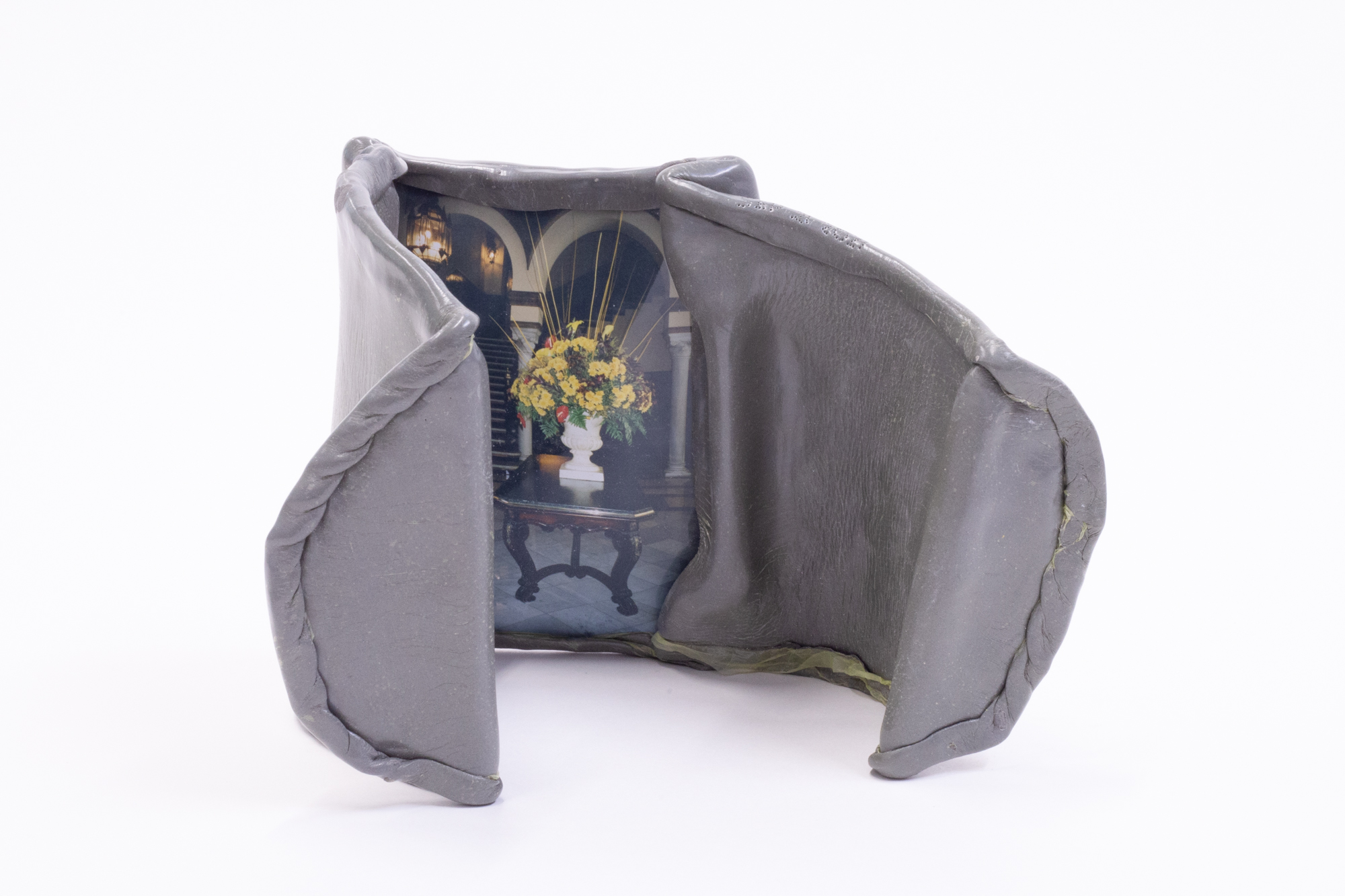 Takming Chuang
Hotel Alfonso 13, 2021
clay, bin liner
6 1/2 x 9 1/2 x 7 inches
14
Takming Chuang
Elephant in the Room, 2019
clay, garbage bag
9 1/2 x 13 x 4 1/2 inches
15