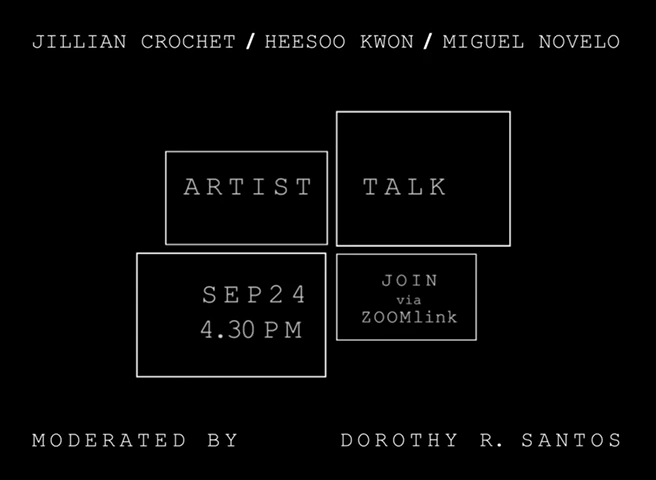 September 24, 2020 at 4:30pm | Click here for recording of event
/ is pleased to present a virtual conversation between /room/ artists Heesoo Kwon, Jillian Crochet, and Miguel Novelo moderated by Dorothy R. Santos. Kwon, Crochet, and Novelo will discuss their moving image works featured in Invincible Summer, a group exhibition organized by Minnesota Street Project tenant galleries, for which / programmed the Media Room. 
Kwon, Crochet, and Novelo's proposals were each selected through our open call seeking interdisciplinary work from Bay Area-based artists considering the parameters of cyberspace. Their videos explore overlapping themes of bodies navigating solitude, virtual spaces, and touch mediated through interfaces and screens.
Please register for the conversation here and visit Invincible Summer's Media Room to view the video works here. You can also make an appointment to view the exhibition in person at 1275 Minnesota Street here.