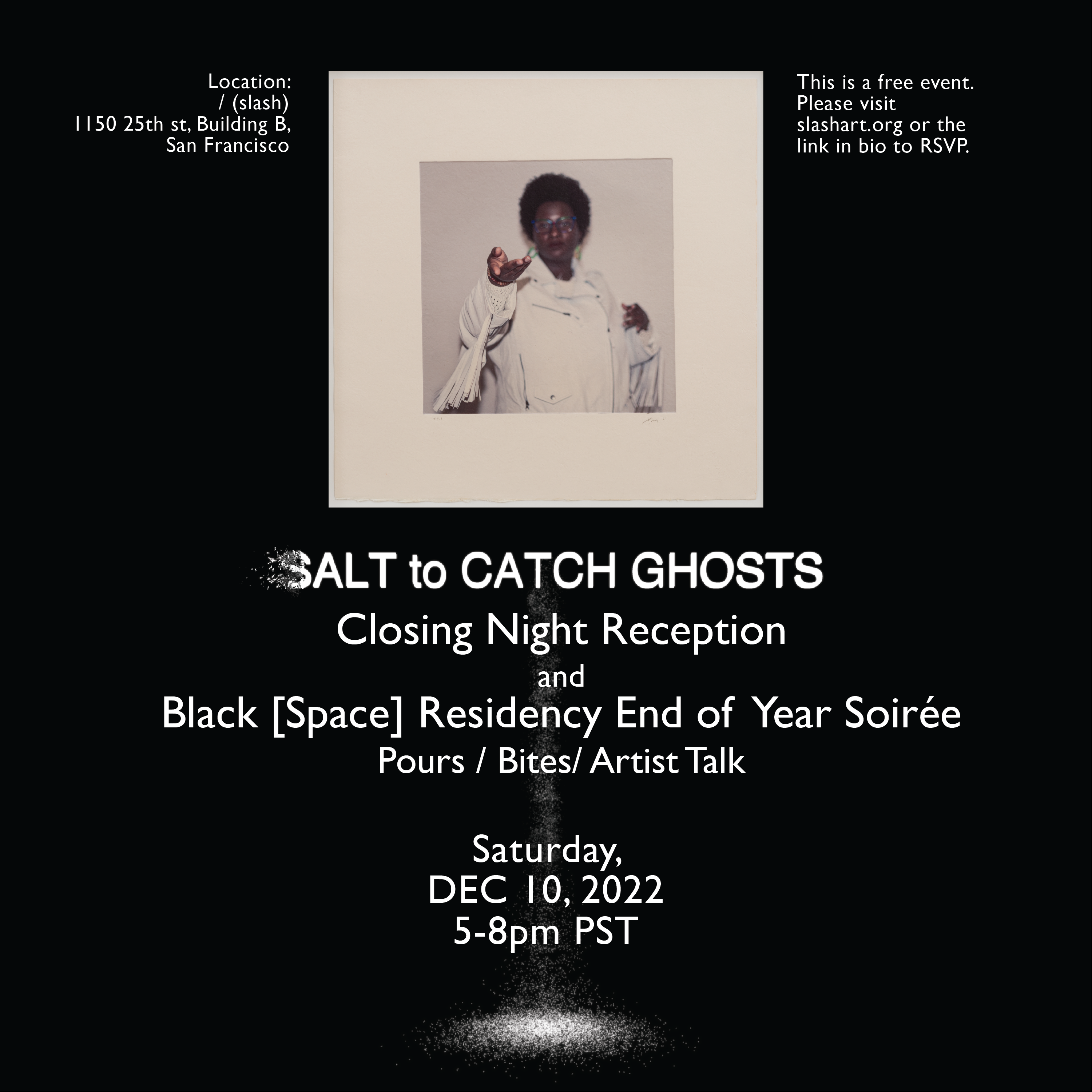 SALT to CATCH GHOSTS Closing Reception and End of Year Celebration with Black [Space] Residency
Saturday, December 10, 2022 | 5-8pm
Location:/ (slash) (1150 25th st, Building B, San Francisco 94107)
This is a free event RSVP here
Alongside curator Ashara Ekundayo and artist Erica Deeman, we invite you to join us for a closing night reception and end of the year soirée celebrating SALT to CATCH GHOSTS and Black [Space] Residency. The evening will include an artist talk by SALT to CATCH GHOSTS artists and Black [Space] Residency alumni along with small bites and a martini toast.
We are thrilled to share that the SALT to CATCH GHOSTS catalogue will be released in conjunction with this event.
The limited edition catalogue, designed by Tuğçe Evirgen Özmen and made possible by a generous donation from the African American Art & Culture Complex and Ashara Ekundayo Gallery, features an essay by ruth gebreyesus and an interview with Sarah Kirnon and will be free.
Please note that an RSVP is required to attend this event and that we are asking attendees to wear a mask indoors.